Nowadays, social media is very popular with every website. The consumers can interact with the companies better via social media. Not only for businesses but also for individuals, it's essential to show your social activities to visitors. Thus, we have integrated the social icons in template .

---
Display your social channels without confusion
In Sun Framework powered templates, you are free to integrate your social channels without digging into the code. Just drag the the social icons item into the Layout Builder, fill in their URLs, name and adjust their styles. You can drag the social icon item to any position in your template. There are 11 icons that cover most of major social media services and application.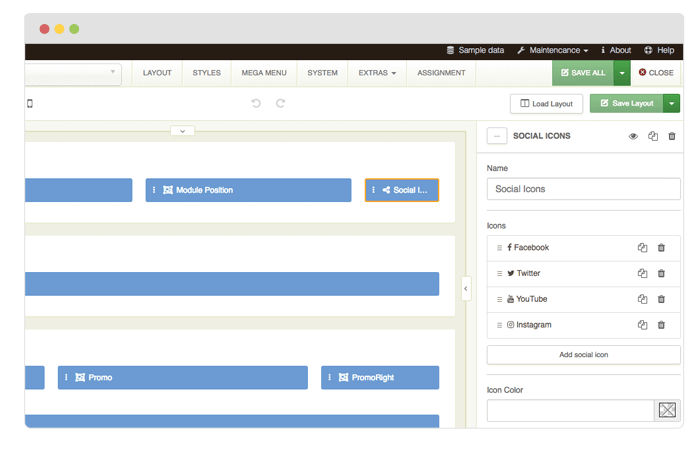 Bulit-in social icons support in templates powered by Sun Framework